If you are dating an Aquarius man, there are some personality quirks you should know about him. Understanding this male personality will go a long way in helping you to build a stronger relationship.
The planets Uranus and Saturn rule Aquarians. These natives may be cold and reserved, but they are also innovative, free-spirited, and rebellious activists. They love their independence and guard it jealously.
An Aquarius man does not go into a relationship lightly and will likely take time to get to know you by first becoming friends. He will gradually move through a relationship before making it to the romantic stage. This type of man relies on his intellect in matters of the heart rather than emotions.
Trying to figure out whether there could be something more between the two of you can be frustrating, given that this is a closed-off zodiac sign with very peculiar habits. Aquarians also engross themselves with numerous humanitarian pursuits because they are drawn innately toward altruism. This usually makes it difficult to understand the Aquarius man.
Fortunately, it is possible to notice some surefire signs an Aquarius man is falling for you. In this guide, you will discover ten of them to help you determine whether to hang in there or set your sights on someone else.
10

He Spends Time With You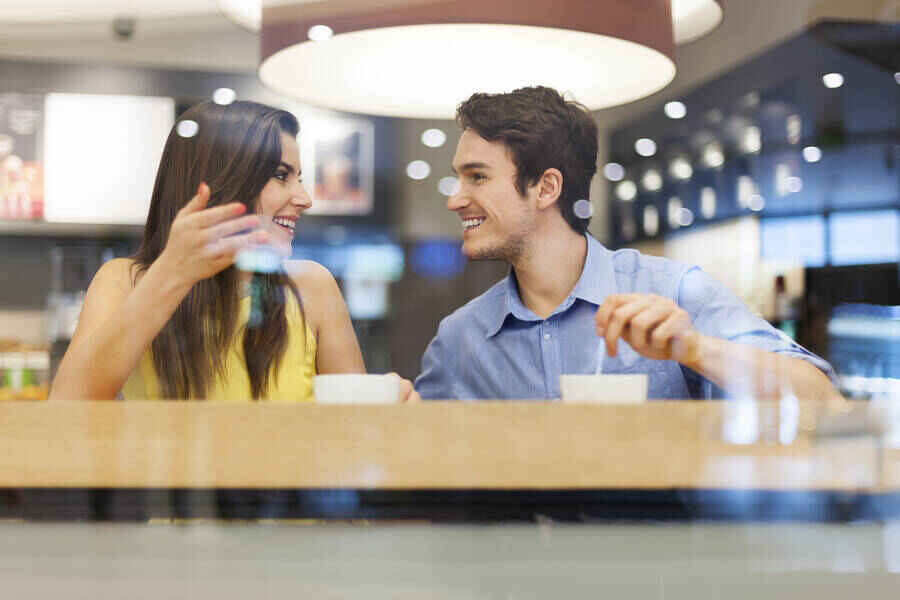 If there are two things that the Aquarius man values dearly, they are his time and freedom. When you notice him spending more time with you, it is one of the signs that he wants you in his life.
Any romantic interest in you will nudge your Aquarian prince charming to really go out of his way in trying to be around you more often. For instance, you may start to receive more calls, texts messages, or face time sessions from him than usual.
Also, an Aquarius man will be eager to meet with you when he starts to develop feelings. Make sure to keep your eyes peeled for any signs of him being more attentive than usual because that is a clear indication he is head over heels for you.
However, it is essential to allow your Aquarius man to spend quality time with you on his own terms. He is, after all, independent by nature. The last thing you want to do is become clingy because this will make him think you want to lock him down and take away his freedom.
9

Connects With You On An Intellectual Level
Just like all air signs of the zodiac, Aquarius are known for having a sharp mind and a penchant for communicating ideas or interests. A man born under this sun sign will need some intellectual stimulation to maintain his interest in others.
Sharing details about some of the things that intrigue him is his way of opening up his heart to you. It also means that he cares enough to share his thoughts with you.
8

Making You His Confidant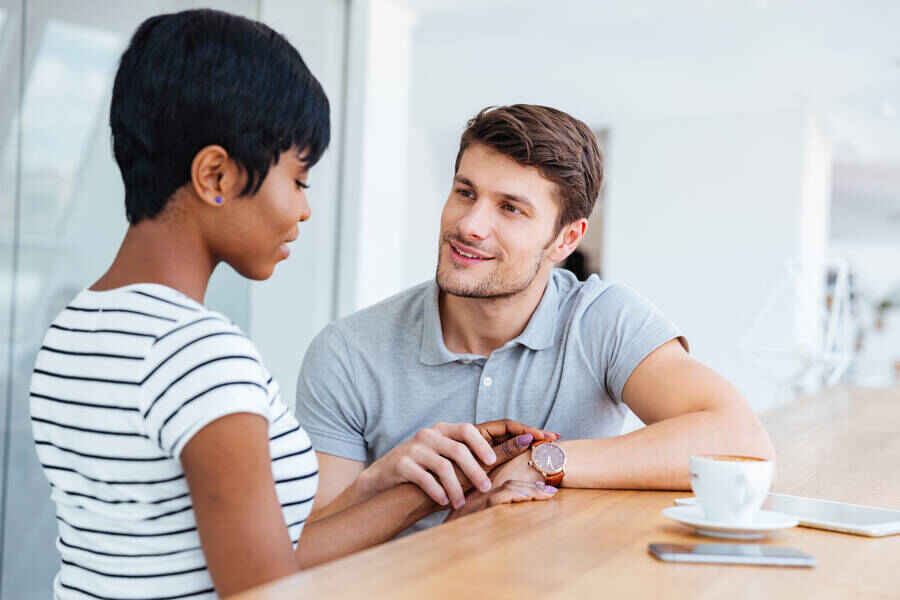 Even though Aquarius men like to be in the public eye, they are very private about their personal lives. They tend to be very selective when it comes to choosing who to include in their inner circle.
Therefore, one of the telltale signs of an Aquarius man in love is when he chooses someone to be his confidant. If you are his go-to person when he feels like getting something off his chest, take it as a sign that he is falling for you.
Since Aquarians are naturally reticent, any man born under this star sign will feel very fortunate to have someone to share his private thoughts and secrets with. Once he starts to include you in his personal life, this will be the start of building a solid foundation for a long-lasting relationship.
7

He Will Go Out Of His Way For You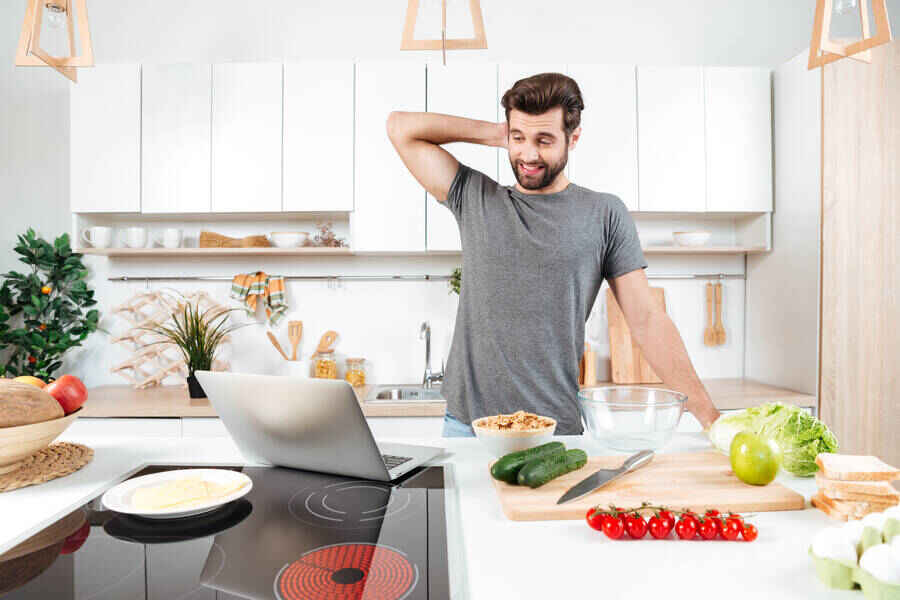 Aquarians are known as the humanitarians of the zodiac. That is why their astrological sign is the water bearer, depicted as someone in service while holding a pitcher. These caring souls will especially go the extra mile to care for the people they love.
When an Aquarius man loves you, he will offer his support. If you are sick, do not be surprised to find him cooking you dinner and taking care of you until you get well.
Thanks to having a selfless heart, he will be there for you unconditionally. Best of all, you will never hear an Aquarius man count the number of things he has done for you out of love.
6

You Will Notice His Playfully Flirtatious Side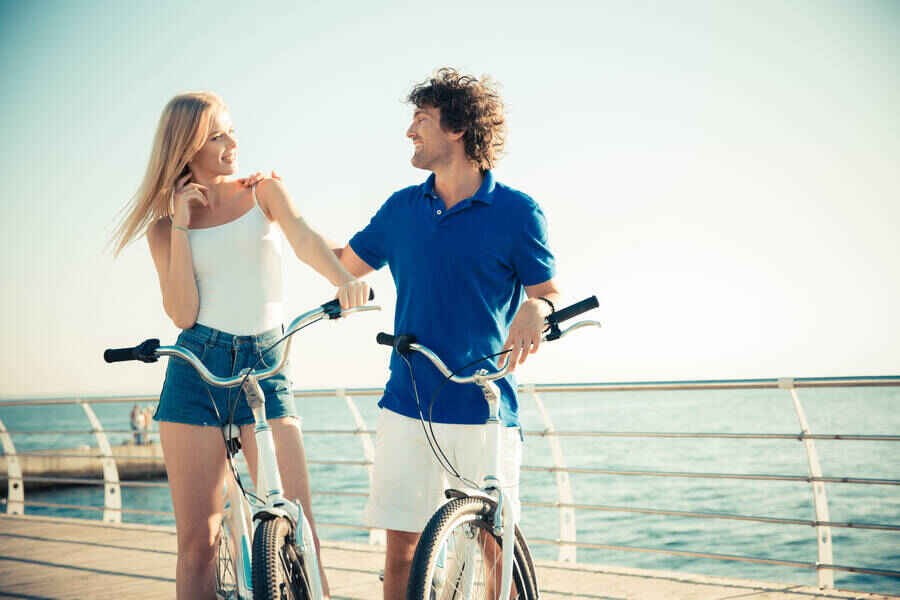 Shy and reserved, the Aquarius male is not exactly a lady's man. But, when he starts to develop feelings for someone, he can be quite the flirt.
His flirtatious behavior may come off as childlike and slightly awkward. That is because the Aquarius man does not have much experience in this department. However, when he attempts to delight you with his charm and humor, keep playing along and appreciate the effort he is making to put a smile on your face.
5

He Acts Affectionately In Public
An Aquarius man is not comfortable with public displays of affection. Since he is shy, this male personality often prefers to express their love when in private.
However, when in the process of finding new love, an Aquarius man will not mind being affectionate in public. Perhaps he will get your chair at the restaurant, grab your coat, stroke the hair off your face, or show other acts of chivalry. Once you notice this happening, it is one of the huge signs he is falling for you.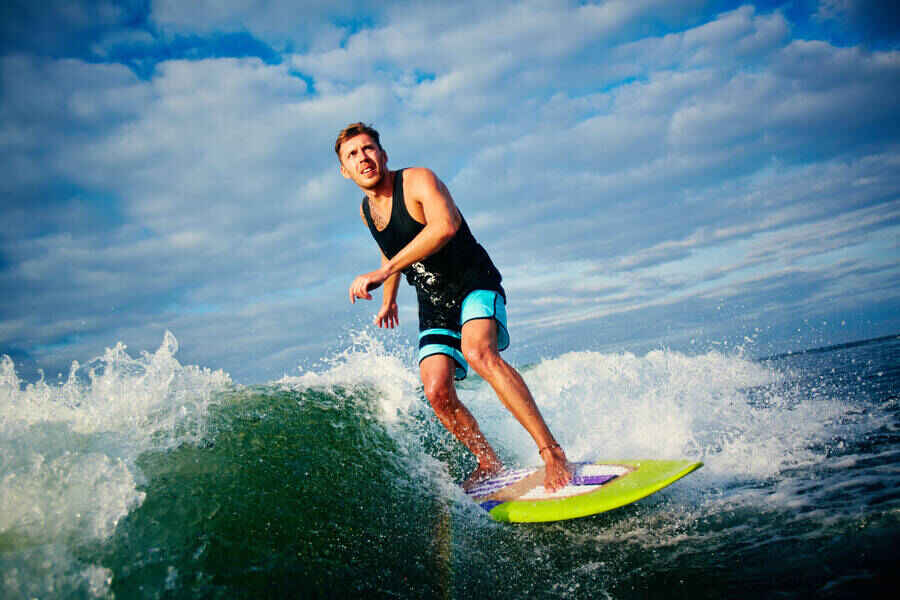 Another sign of an Aquarius man in love is when he talks to his love interest about what he does in his free time. If you get invited to join him in one of his pastimes, it is a sign that he cares for you. It also means he would want you to enjoy his interests with him.
Be prepared, though, because he will likely be into some eccentric things. For instance, Aquarius natives usually enjoy anything that brings out their inventive, unconventional, and service-oriented personality. That could be hobbies like painting, debating, puzzles, adventure sports, or volunteer work, to name just a few.
It is essential to keep an open mind, even if you are not into the things your Aquarius man loves. Gradually, he will lose interest in you if you turn down invitations to join him in one of his pastimes. Do not be quick to say no because all he wants is to create good memories with you.
3

His Friends Know You
Even though Aquarius men enjoy much popularity within their communities, they actually keep a few close friends. When introduced to people in his inner circle, it means he considers you to be important in his life.
If his friends tell you they have heard a lot about you when you meet them for the first time, this means that your Aquarius man likes you.
2

He Remembers Everything Important To You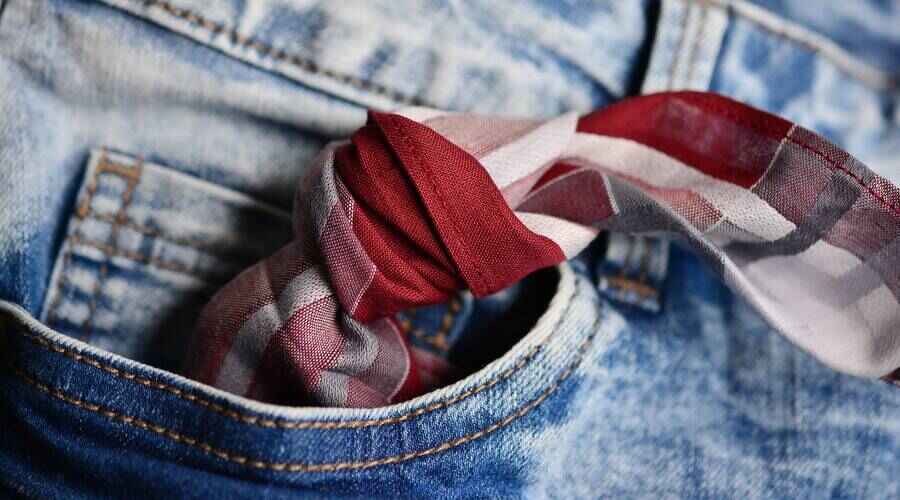 Known as the geniuses of the zodiac, Aquarius individuals are very creative. They are constantly thinking and trying to come up with innovative solutions to problems. Since their brains are always full of theories, facts, and figures, it is not unusual for them to become forgetful.
However, if your Aquarius man seems to remember birthdays, anniversaries, and all the little yet important things you tell him, he is definitely into you. It is a sign that he cherishes every moment you spend together. Because the girl he is seeing is special, he tries not to forget.
1

He Is Willing To Compromise
Aquarius is the archetype of the rebel. After all, its ruling planet Uranus is unconventional and balks at tradition.
Therefore, an Aquarius man is very independent-minded. He has a unique way of seeing the world and won't subscribe to societal norms.
It will be difficult to force him to do something he is not interested in or does not want. However, one of the signs an Aquarius man is falling for you is when he chooses to compromise. If he goes against his beliefs just for you, then this is a strong sign he wants to be more than friends.
Conclusion
If you can relate to any of these signs, then it is likely that the Aquarius man in your life is falling in love with you. Be observant about how he treats you. With time, you will be able to figure out whether there is a special place for you in his heart.